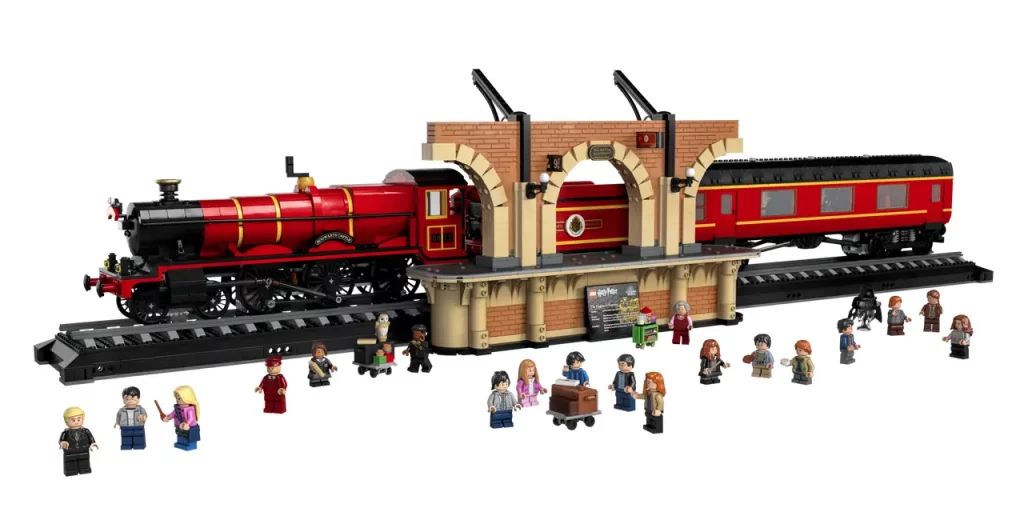 Lego has a few exciting product releases geared for the end of August and the beginning of September. Shoppers will be able to jump into a magic world with the new LEGO® Hogwarts Express™ – Collectors' Edition and into a great building experience with the LEGO® Motorized Lighthouse.
Evoke the magic of Harry Potter™ with this impressive new set. Hogwarts Express™ – Collectors' Edition 76405 is packed with details inside and out and includes a lever for an authentic and mesmerizing steam train motion. The set will be available for purchase on LEGO.com starting August 31st.
Capture the magic with New LEGO® Harry Potter™ Set. Shop Now!
---
Capture the magic of the Harry Potter™ stories with a buildable, 1:32 scale replica of the most iconic vehicle in the Wizarding World. LEGO® Harry Potter Hogwarts Express™ – Collectors' Edition (76405) is a spectacular build-and-display project for adult Harry Potter enthusiasts, which will enchant all who see it.
Authentically detailed inside and out
The engine features a detailed underside and a lever on the top that causes the train to rock with the motion of a steam train. A tender car carries the engine's supply of coal. The passenger car comprises 3 compartments, each depicting a classic scene: when Harry, Ron and Hermione meet in the series' first movie; when Professor Lupin saves Harry from the Dementor™ in the third movie; and when Luna saves Harry from Draco's spell in the sixth movie. The model also depicts Platform 9¾ at King's Cross Station, where the adult Harry and Ginny wait with their children, Lily, James and Albus, ready for Albus's first trip aboard the amazing Hogwarts Express.
Evoke the magic – LEGO® Harry Potter™ Hogwarts Express™ – Collectors' Edition (76405) is a 1:32 scale (approx.) buildable replica of the iconic steam train

Authentic details – The engine, coal tender and 3-room passenger car are packed with movie-accurate references, from the cabin interiors to the toad on the loose

A cast of 20 characters – Within the model are 4 classic scenes from the Harry Potter™ movies, depicting the drama, the characters and even a piece of memorable dialogue

Realistic movement – A lever on the top of the engine can be turned to make the train rock with the mesmerizing motion of a steam train

A treat for adult enthusiasts – This build-and-display model makes a thoughtful gift for an experienced model-maker, an adult fan of the Harry Potter™ movies, or (best of all) yourself

An enchanting conversation piece – Measuring over 10.5 in. (26 cm) high, 46.5 in. (118 cm) long and 8 in. (20 cm) wide, the model will draw admiring comments wherever it is displayed

A rewarding endeavor – This advanced construction project includes 4 sets of high-quality, printed instructions to allow up to 4 people to share the building experience

Follow your passion – Explore the range of LEGO® sets for adults for more immersive challenges guaranteed to deliver satisfaction long after the construction work has been completed

Quality guaranteed – LEGO® components fulfill stringent industry quality standards to ensure they are consistent, compatible and connect and pull apart easily every time

Safety assured – LEGO® components are dropped, heated, crushed, twisted and analyzed to make sure they satisfy rigorous global safety standards